There are over 73,000 kilometers of regulated pipeline in Canada safely moving 1.5 billion barrels of oil every year. Approximately 97% of Canadian natural gas and crude oil is transported through pipelines which have a 99.999% safety record.
Many pipeline companies prefer hiring workers from communities that are local to the area of construction. This makes our mobile training programs especially valuable as we can train your community members right where they live.
Construction craft workers are the glue that binds different pipeline construction process together through an extensive deployment of general and skilled labour.
Among Other Things, Construction Craft Workers:
Clear the narrow tracts of land where pipelines are to be built.
Construct fences to separate and protect land owners and livestock from construction areas
Place pipe sections according to engineering/survey information
Operate special cold bending machines and sand blasting equipment.
Apply coatings and cathodes to protect pipe from corrosion.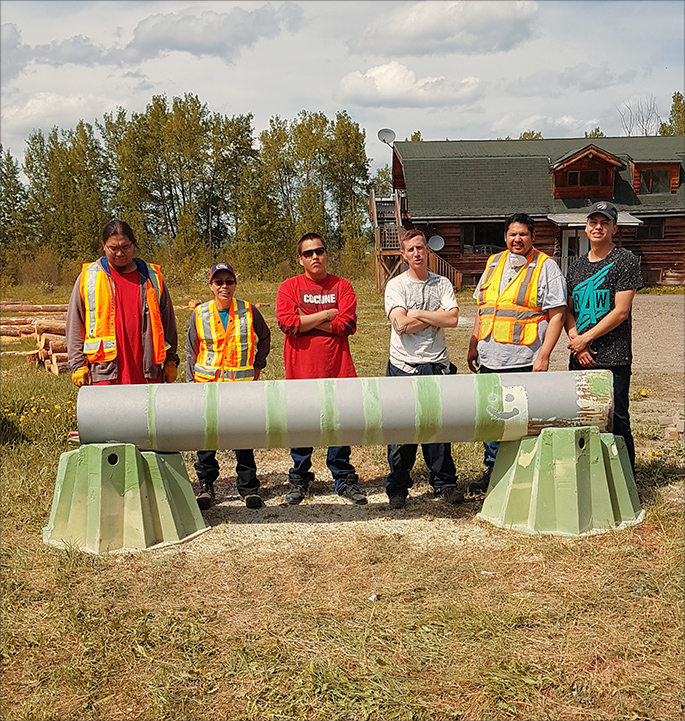 We have the ability and expertise to deliver the following pipeline specific courses:
Chainsaw Safety
Denso & SPC certified applicator training
Pipe Coating Application – Brush Grade
Pipe Coating Application – Spray Grade
Pipeline Construction Safety Training (PCST)
Sandblasting
Skid Hustling & Cribbing
Water Pumps and Cathodic Protection
We are one of the only providers of spray grade applicator training in Western Canada, and the only provider that can certify for both SPC and Denso brush grade application.