Construction craft workers are employed by a variety of contractors in all sectors of the construction industry. Employment prospects in the construction industry change with seasonal and economic climates. For the foreseeable future in Alberta, long-term prospects for employment as a construction craft worker are excellent. Experienced construction craft workers earn from $19 to $40 an hour, plus benefits. Experienced construction craft workers may advance to supervisory/management positions.
Job skills and competencies, standards of performance and training programs for construction craft workers have been defined and approved under the Alberta Apprenticeship and Industry Training Act.
Trainees who register with Alberta Apprenticeship and Industry Training to participate in occupational training and achieve the established standards of performance are awarded an Alberta Occupational Certificate.
Construction craft workers who have no formal training but can prove their skills and work experience meet the standards set for the occupation in Alberta may apply for occupational certification.
The term of training for a construction craft worker is a minimum of 12 months and a minimum of 2000 hours work experience.
An applicant who previously completed training or work experience related to the construction craft worker occupation or who holds a related certificate may qualify for credit that could reduce the term of training.
To learn the skills required of a construction craft worker and be issued an Alberta Occupational Certificate, a person must:
Have at least Alberta Grade 9 education or equivalent, or pass the entrance exam (see Entrance Level Competencies, Exam Counseling Sheet, and Entrance Exam Study Guide and Entrance Exam Support Materials List).
Find a suitable employer who is willing to hire a trainee.
(Most employers prefer to hire high school graduates or people who already have related training or experience)
Complete the online Training Program in a Designated Occupation Application and submit it. An Alberta Student Number (ASN) is required to apply for programs and services. To find of obtain an ASN, visit this website www.education.alberta.ca/students/asn.aspx
Pay the non-refundable application fee of $150.00 as part of the application process.
Complete the required work experience.
Successfully complete the required exam (see Exam Counseling Sheets).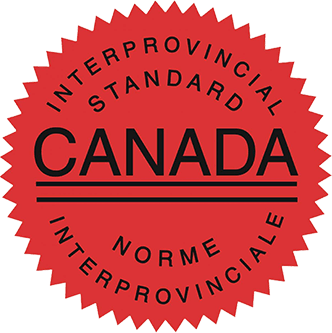 To qualify for a red seal, a person must:
Hold a valid trade occupational certificate in an occupation that participates in the in the provincial Standard (Red Seal) Program:
An Alberta occupational certificate, OR
An occupational certificate issued by another Canadian province or territory
For applications based on Alberta certificates, complete the online Interprovincial (Red Seal) Examination Application – Alberta Certified (no application fee required)